Oh my goodness!!! I have had it in my head that it is Tuesday! I'm so sorry I'm so late at getting this post out! Putting a big "L" on my forehead right now. So embarrassed.
This weather is screaming for warm soups! So I have chosen to feature the groovy recipe below for this week.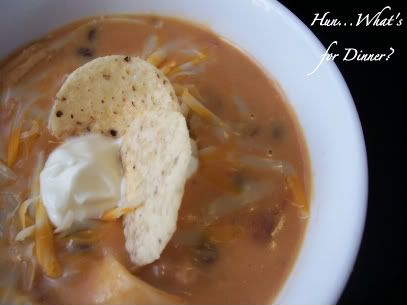 Photo is property of Hun... What's for Dinner?
Creamy Chicken Tortilla Soup
at
Hun...What's for Dinner?
Now let's see some Recipes I Can't Wait to Try!

Link up your yummy recipes & fun crafts!

My request is that you please link back to me in some way and say, "Hi!" to another party goer! Everyone loves getting a new comment, so show some love! =) Also, this week I've made it a blog hop, so feel free to add it to your own blog. Enjoy!